How to Configure IMAP Email Access on Windows 8
Posted by on December 24 2014 03:36 PM
Windows 8 has a built-in email app which allows access to a variety of email services for both mobile and desktop devices. For most shared accounts at HostMySite, you'll want to configure it using IMAP as outlined below.
To begin, launch the Mail app from the Start Screen in Windows 8.

If you're setting up the program for the first time, you should see the menu below. Click "View All in Settings".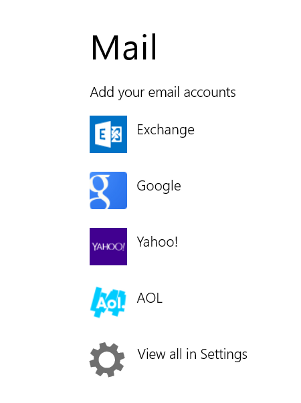 When the option to Add an Account appears, click on "Other Account".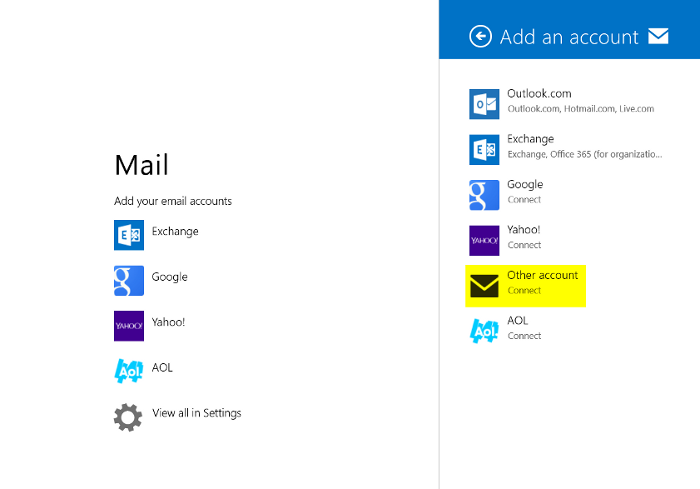 Select the circle next to IMAP and click Connect.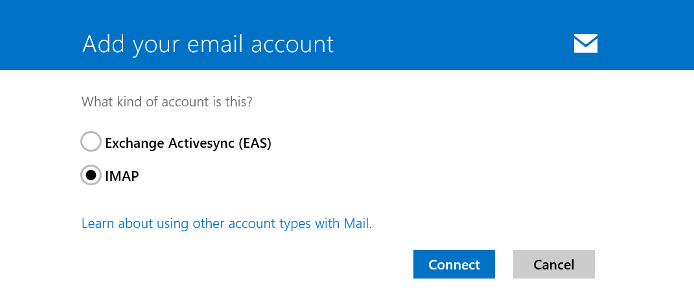 Under "Add your Other account", click "Show More Details".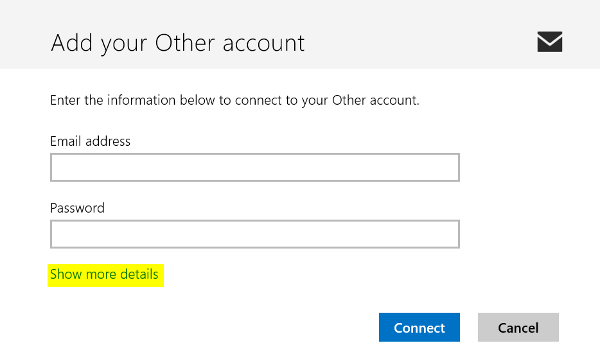 Fill out your information using the general settings below. Substitute your email address and domain name accordingly:



Username: youremail@yourdomain.tld
Password: Fill in your password for your email address

Incoming server: mail.yourdomain.tld
Incoming Port: 143
Incoming Server Requires SSL: Unchecked

Outgoing server: mail.yourdomain.tld
Outgoing Port: 25 (50 can be used as an alternate)
Outgoing Server Requires SSL: Unchecked
Outgoing Server requires authentication: Checked
Use the same username and password to send and receive email: Checked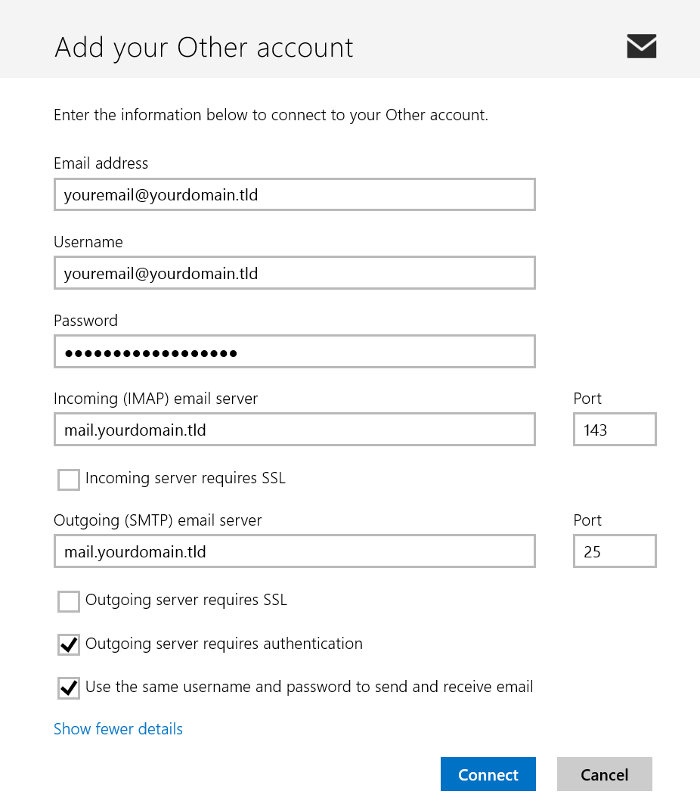 If you have any further questions that were not answered in this article, please contact us.
---