How to Associate a Domain to a Subscription
Posted by Quinton Moore on July 02 2014 10:10 AM
This article will show you how to associate a domain name to a hosting subscription. This is necessary when domains are not meant to be visible to all Control Panel Users, as any domain not associated to a specific subscription will be globally visible. Linking them to subscriptions limits visibility to only the users who have permission to view that subscription as well, or to a user with full Account Administrative permissions.
This article assumes that you are already familiar with how to log in to the customer control panel. If you do not know how to log in or have forgotten your password, please refer to this article first.
On the control panel Home tab, click "

Hosted Domains & DNS Management" in the Domains & DNS section.

Select the Domain name from the list shown.
Select the "DNS" tab and click "Change DNS Hosting to Internal".

Select a subscription to which you want to associate the domain from the drop-down menu, then click Next

.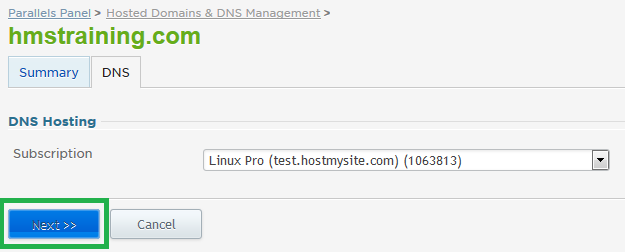 Click Finish to finalize the changes.

Your domain is now associated to a subscription. Anyone who needs to have access to that domain and its DNS will need to have access to that subscription as well.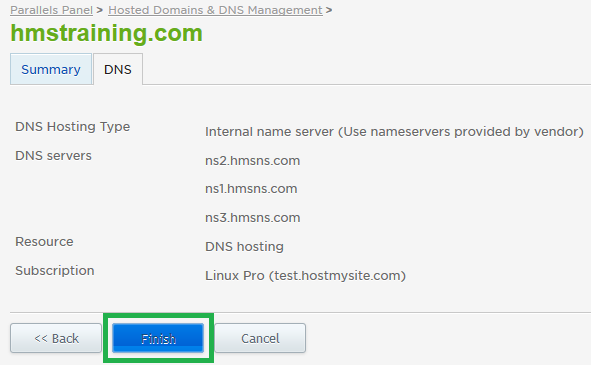 If you have any further questions that were not answered in this article, please contact us.
---