How to Manage Web Presence Builder Snapshot Backups
Posted by Erin McDuffy on May 26 2013 03:33 PM
While working on the content and design of a website within Web Presence Builder, you can save several copies of each site to the server and restore sites from the saved copies (also referred to as snapshots). Each snapshot is a saved copy of the entire site. Saving site copies can be useful in the following cases:
---
This article assumes that you are already familiar with how to log in to the customer control panel. If you do not know how to log in or have forgotten your password, please refer to this article first.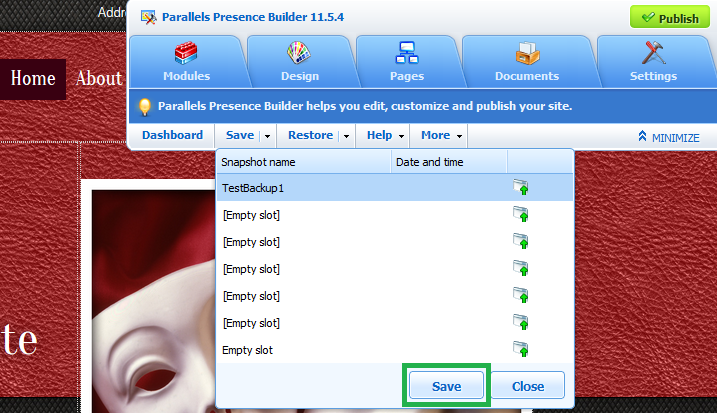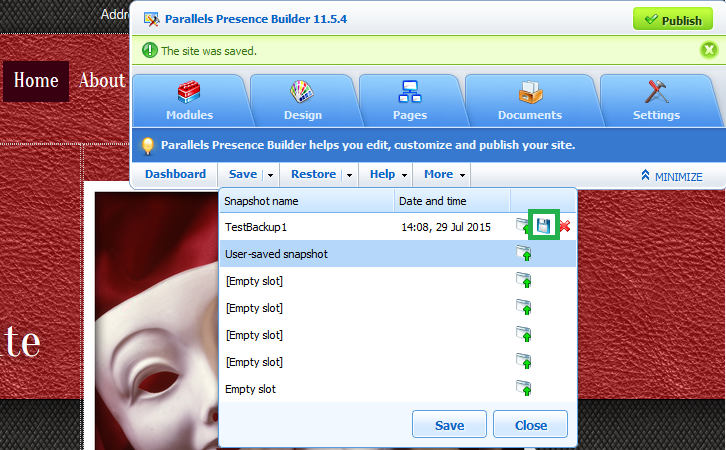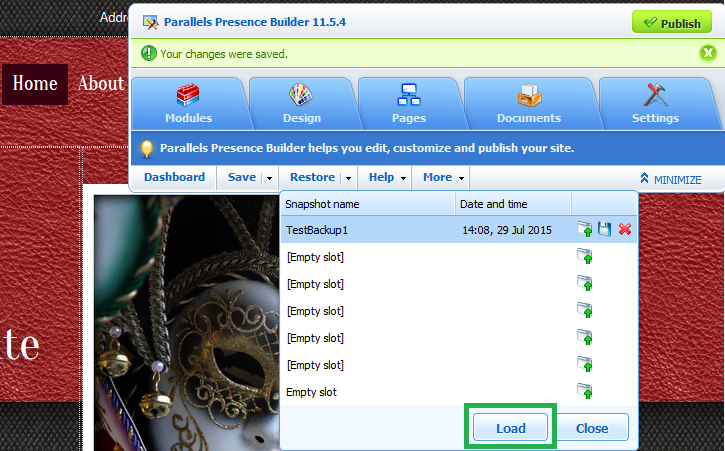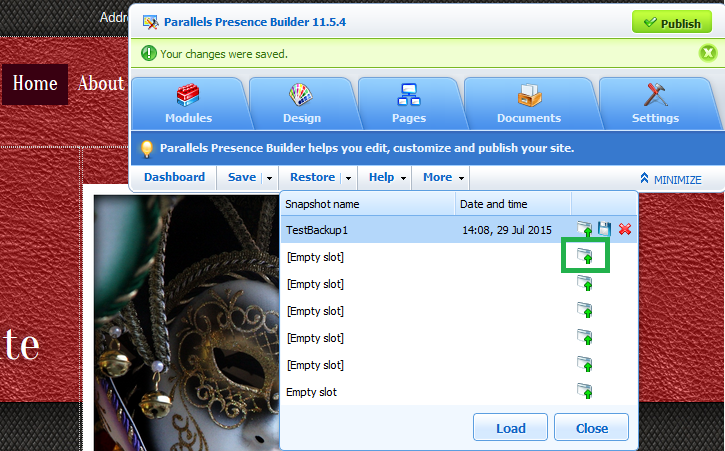 If you have any further questions that were not answered in this article, please contact us.
---