What are my Current Name Servers
Posted by on March 01 2013 10:03 AM
Just because you have a hosting subscription with HostMySite, this does not mean your domain has DNS hosted on our name servers, nor does it mean your domain is even pointed to the website on our server.
Here are a few ways to find out where your DNS is hosted, so you can update or manage your DNS in the correct place.
I. Check with Your Domain Registrar
The domain registrar keeps the authoritative information on what name servers are providing DNS resolution for your domain.

If you have a domain registered with HostMySite, you can find the name servers in your control panel, under the "Registered Domains" section. Click on the domain name and the details will have the name servers listed.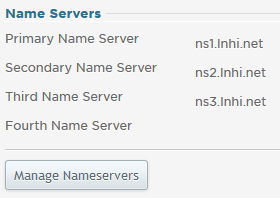 II. Do a WHOIS Lookup
A whois lookup will provide general contact information for the domain in addition to listing your domain's name servers. There are a variety of online tools to perform Whois lookups for a domain, such as http://www.internic.net/whois.html.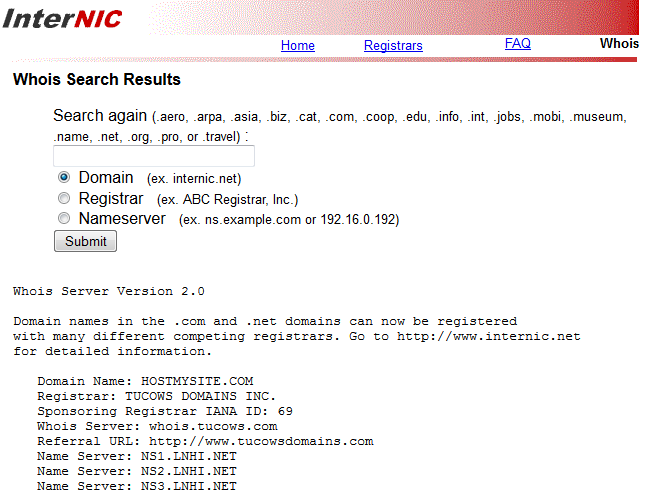 III. Do a DNS Lookup from Your Computer
You can find your name servers by using the nslookup command, which is built in to your computer's functionality (there are also online tools for this as well).
Open your computer's command prompt.

Type: nslookup -querytype=ns mydomain.com

<Enter>



If you have any further questions that were not answered in this article, please contact us.
---