How to Add a SmarterMail Email Alias in the Control Panel
Posted by on September 12 2012 10:05 AM
An email alias is simply a forwarding email address. Using an email alias allows a message addressed to one mailbox to be redirected to another mailbox. For example, in a working environment with multiple email addresses, the office may want to make a central email address that distributes messages to all personnel. The alias workplace@example.com can be made for messages to be sent and then distributed to all of the employees. Note: Even though an alias acts as an email address, users cannot login to an alias like they do a standard email address since no email is ever actually stored for the alias. Emails are just sent to the list of addresses provided for the alias.
This article assumes that you are already familiar with how to log in to the customer control panel. If you do not know how to log in or have forgotten your password, please refer to this article first.
On the control panel Home tab, click "Manage" under the Email section.

From the Email Aliases tab, click "Add New".

Enter the alias name and the forwarding address(es), then click Next.

Click Finish to finalize the addition of the email alias.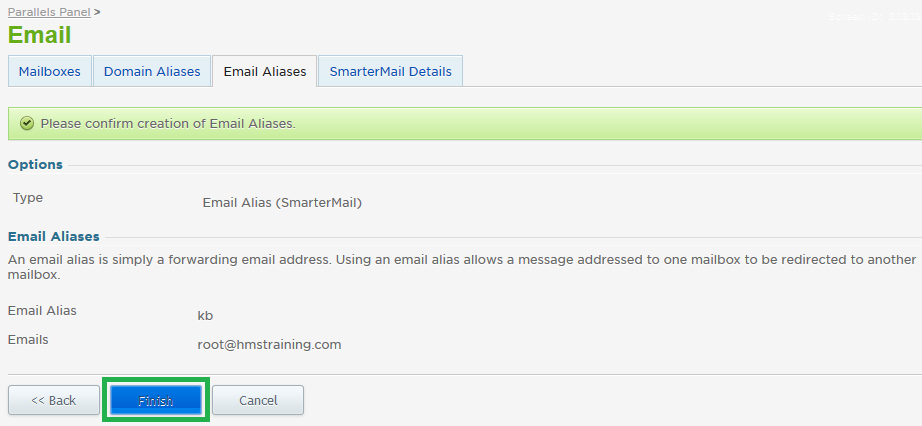 If you have any further questions that were not answered in this article, please contact us.
---